Childcare billing, simplified.
Secure. Seamless. On Time
Together, PREto3 and Chase offers
customized solutions that allow you
to automate your billing, fee collection
get paidon time and create a frictionles
s experience foryour families. Accept
payments the way your family want,
so you won't miss any payment.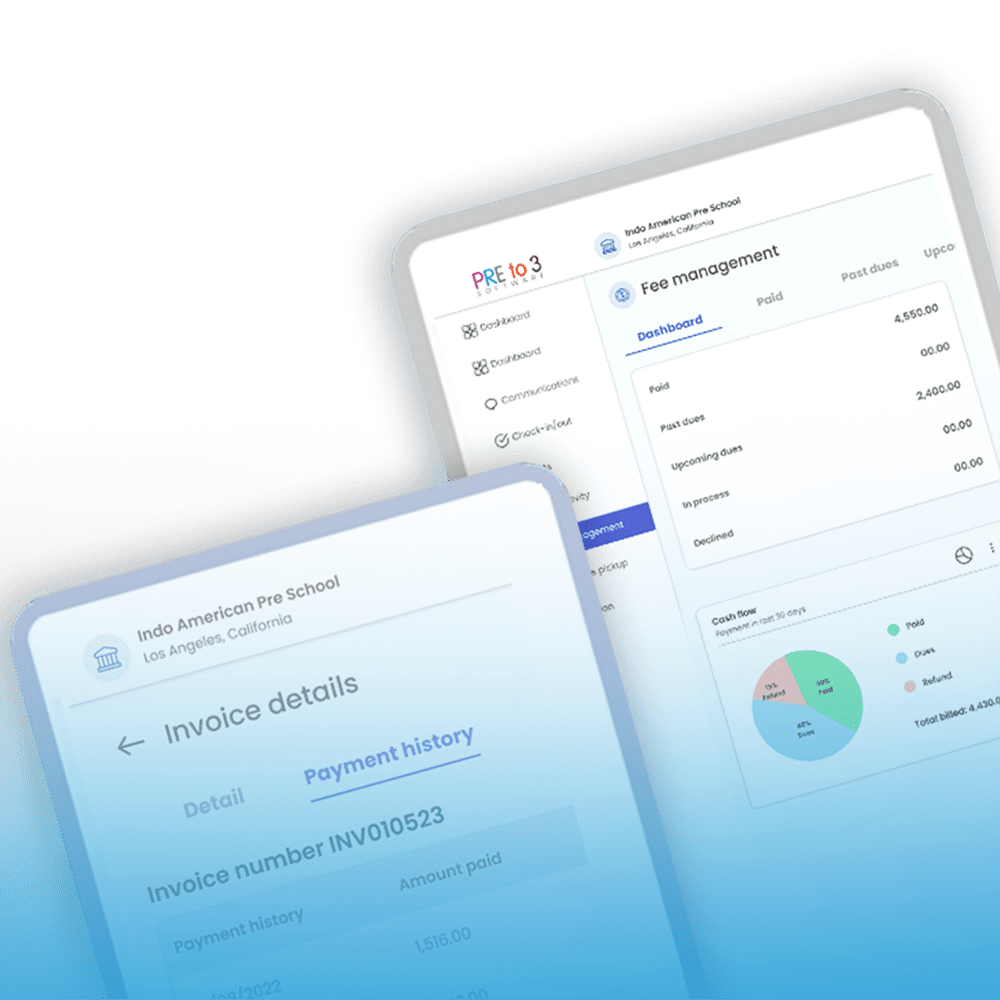 Stay on top of your finances, and enable families
to securely pay online with PREto3 app.
Accepting and processing payments at your
childcare center or preschool simplified with
PREto3 and JP Morgan Chase.
Payments are powered by JP Morgan Chase,
the payments leader handling over $1 trillion*
in processing volume.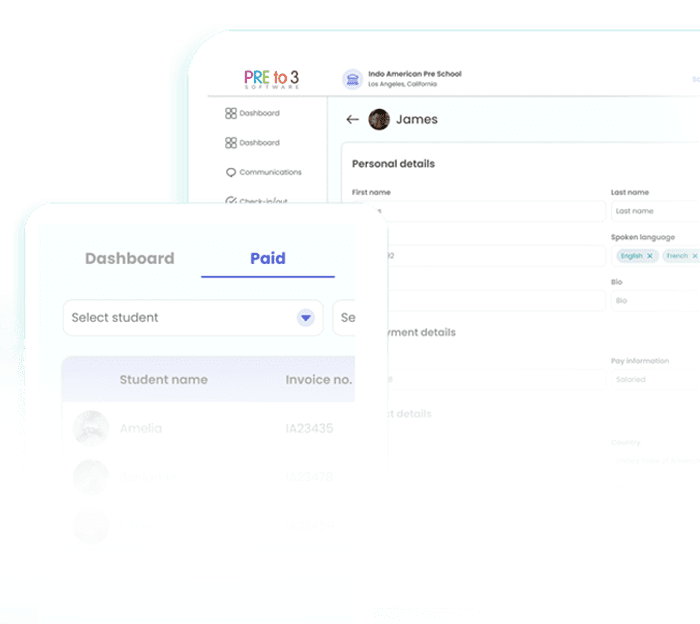 With JPMorgan Chase backing our payments feature, we offer unparalleled
security and reliability so you can focus on running your childcare. With Chase
as your trusted partner, you can be ready for what comes next.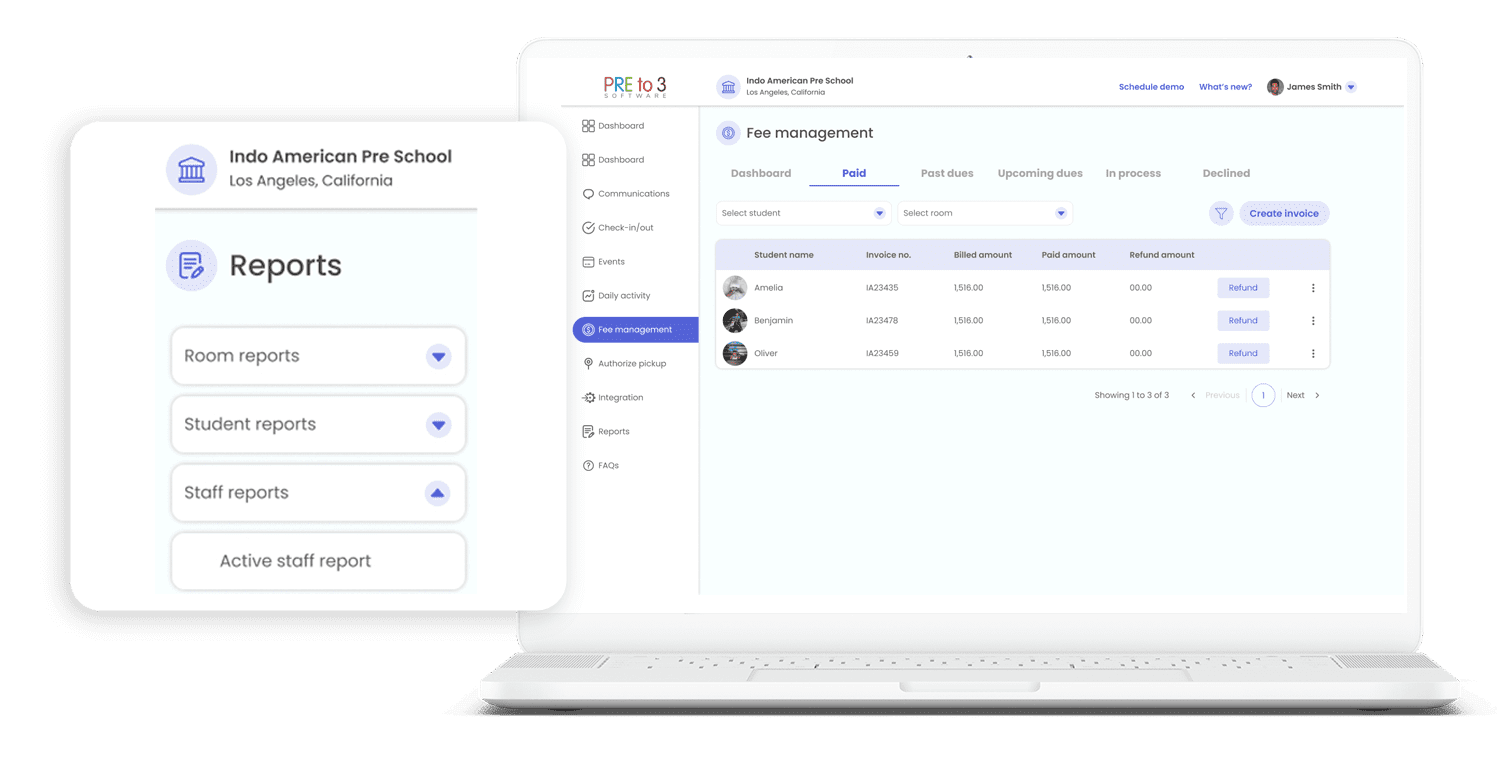 Together with Chase, we're committed to givingbusiness owners the
support they need to achievetheir most ambitious goals. Get expert
financialguidance from a team who understands your
business and your community.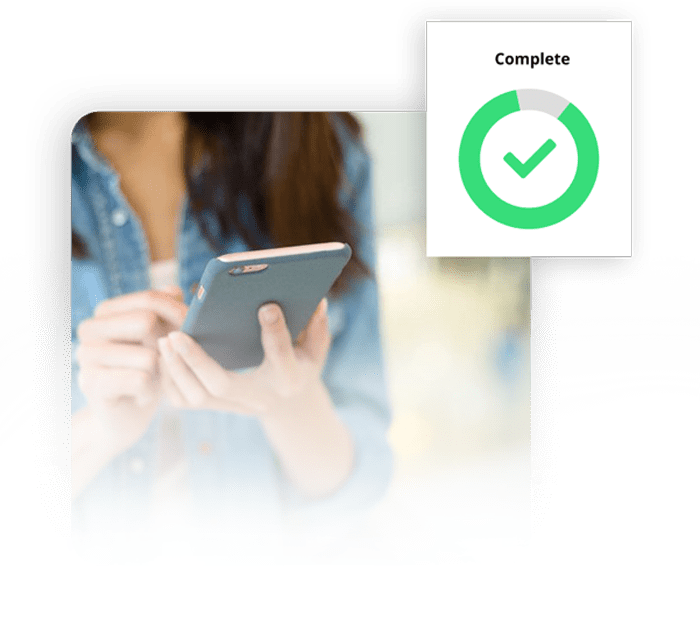 Anytime,
Anywhere Payments
Offer frictionless payment
experience for your families.
Schedule your
personal demo
Record your personal financial transactions.
generate spending report.