What's Included?
The PREto3 secret to success is the 9 features below, developed to grow your enrollment and keep your facility operations running at maximum efficiency.




Invoice Management & Fee collection
Easily manage your childcare center invoicing and payment processing through the app's secure online gateway.
Set up custom invoicing and payment processing
Instant visibility into outstanding balances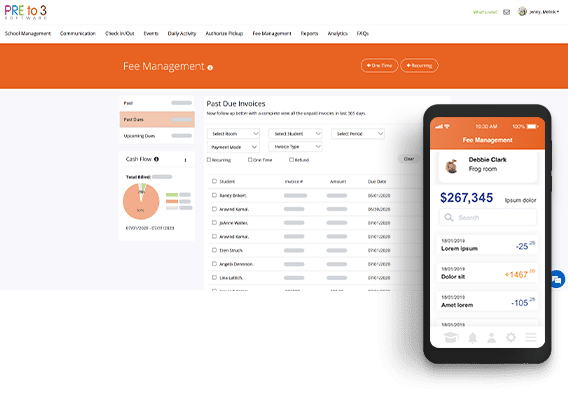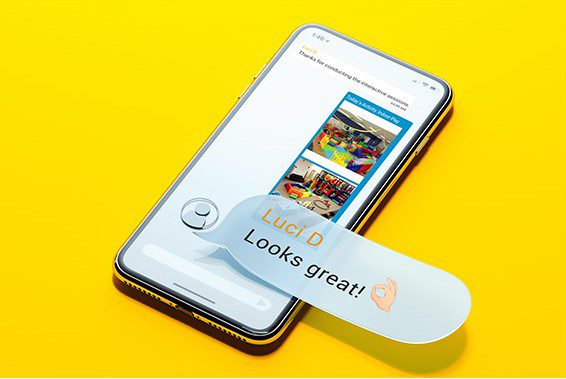 Communication
Engage with parents and staff using reliable and versatile communication, all in one easy to use app.
Share and send daily student activity with pictures and video
Private and group chats with parents and/or staff
Check In-Out
Partner with parents and staff using reliable and versatile communication, all in one easy to use app.
Straightforward check in/check out process for parents, including optional alerts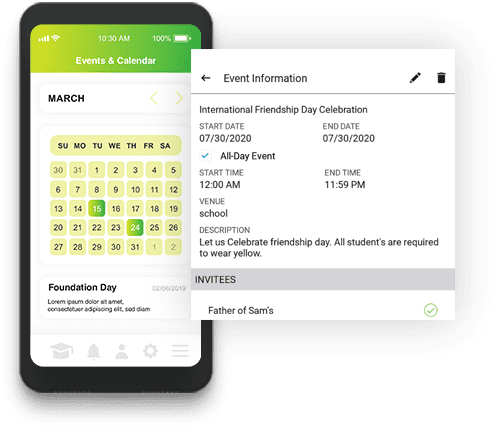 Events & Calendar
Schedule, edit and share events with staff and parents.
Schedule and send notifications for every event
Your childcare center activities all in one place
Daily Activity
Schedule and organize activities for each day with the ability to track staff and students at any time.
Reserve activity rooms by teacher
Organize daily schedules in simplified calendar view
Instantly locate teachers and students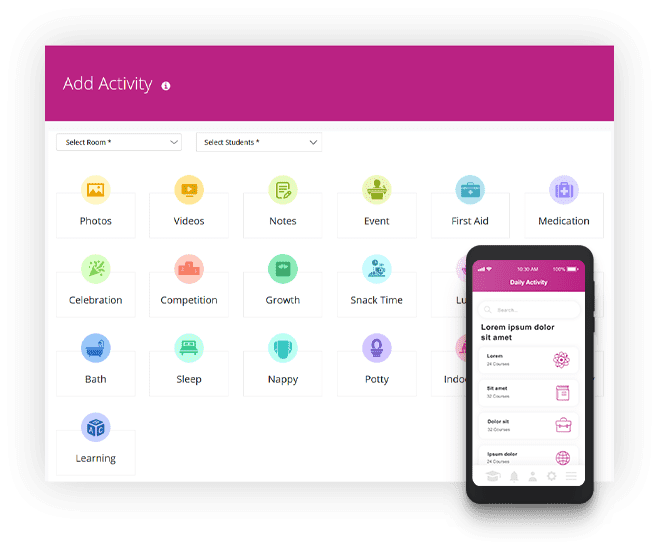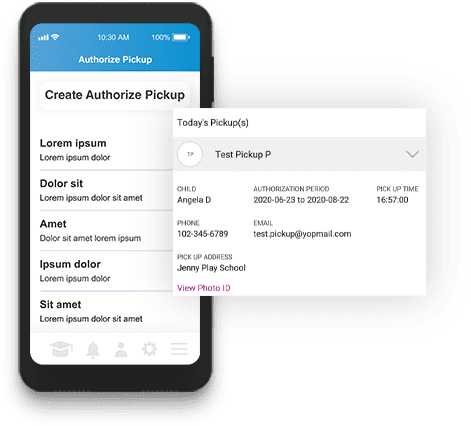 Authorize Pickup
Ensure complete safety with digital pickup authorization.
Manage authorized persons picking up each student
Send immediate alerts, notifying parents about their student's pick-up
School Management
Keep track of daily activities for every classroom and teacher and student, reserve play spaces and more with the class management feature.
Access and track teachers and students at any time of the day
Assign teachers and students to designated classrooms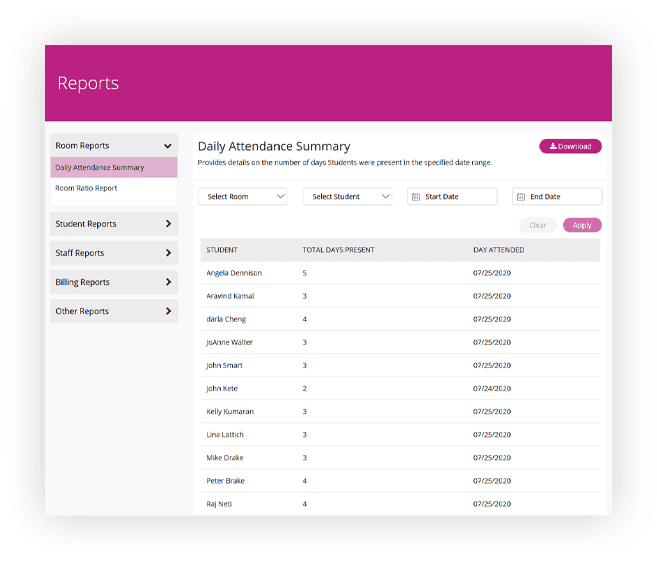 Reports
Instant, accurate data that saves you time and money while providing insights to make informed decisions.
Easily view, email and print any report
Manage student dues, medications and allergies
Monitor classroom teacher/student ratio
Analytics
Real-time analytics integration inside of the PREto3 app for a complete picture of how your business is doing.
Quickbooks, Facebook, Google Analytics and more integration options
Manage your childcare with a complete view of the business and operations inside of the PREto3 software