Rahul Beri
Everything Owners and Directors Need to Know
Starting your own business is never easy — but it's especially difficult to start a business in childcare. Daycare owners and directors face a number of questions: how do you manage your child care business effectively? How can child care centers deal with first-time parents? What's the best way to grow a child care center
This ultimate guide for owners and directors explains how to efficiently and effectively operate your own childcare center, including how to provide a superior customer experience, how to use childcare management software (and other technology) to improve your business and how to grow a thriving childcare practice.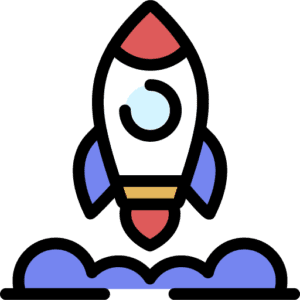 Grow Your Child Care Business Efficiently
Owning and operating a childcare business can be both profitable and rewarding, if your childcare center is managed efficiently. Without efficient management of your childcare business, you won't be able to comply with mandatory regulations, nor can you keep your students — and their parents — happy and coming back for more.
The following tips will help you efficiently manage your childcare business:
Ensure compliance with online records
Government regulations require child care centers to keep detailed records. Rather than letting records pile up in banker boxes, choose an online record-keeping system, such as the daycare management app PREto3. PREto3 automates parent sign-in and sign-out, keeping compliant records safe in the cloud.
Create a contingency plan to maintain proper student-teacher ratios
When a teacher calls in sick, ensuring compliance with student-teacher ratios can easily become a nightmare — especially when you don't have a plan. Avoid scrambling to fill absences with any old sub. Instead, decide whether to call in subs or pull teachers from administration offices in advance. Regardless of which solution you choose, it's essential to have a contingency plan ready to implement in the event of an absence.
Develop emergency plans to ensure licensing and DHHS compliance
Licensing and DHHS regulations require you to maintain emergency plans for fires or natural disasters. An emergency action plan should include record information on your childcare site, as well as emergency contacts for each child. Don't forget to include emergency phone numbers for local relief services, as well as plans for evacuation, shelter-in-place and parent reunification procedures.
Communicate with parents quickly and efficiently
Parents appreciate knowing their children are safe and sound at all times. Making it easy for parents to contact you, and being able to respond quickly and efficiently via text and email, is an important source of reassurance for parents, who may be understandably nervous about leaving their children with a stranger. A childcare management app like PREto3 streamlines parent-teacher communications, allowing you to message students in the app and send pictures and videos of your students to parents, all in one easy-to-locate place. This will make it easier for you to respond quickly to parent concerns, letting you focus on your job of keeping their kiddos happy, healthy and safe.
Enhanced Customer Experience
Customer experience stands at the core of any successful business — including childcare management. Providing your customers with a superior, hassle-free experience keeps them happy, making them more likely to leave stellar reviews and recommend your child care center to a friend or loved one.
Here are some tips for ensuring outstanding customer experience for the parents and guardians at your child care center:
Automate sign-in and sign-out
Parent sign-in and sign-out is a hassle for everyone at your daycare center. Phone-based daycare management software like PREto3 simplifies the check-in and check-out process for both parents and administration, generating compliant records in the cloud. Meanwhile, parents will love knowing their child has been safely picked up or dropped off by easily viewing their child's attendance report, receiving real-time attendance updates and getting phone notifications when their child is signed in or out.
Make documents available instantly
The last thing any parent wants is to receive a stack of forms in their child's backpack after a long day at work! Instead, make documents available to parents instantly using cloud technology. Create a shared Google Drive with a folder of forms for parents to access wherever they go. Parents will appreciate the organization and ease, while you'll be able to kiss crumpled, stained and lost forms goodbye.
Offer parents a schedule of classroom activities
What parent doesn't miss their child while they're away at work? Keep parents involved in their children's everyday lives by offering them a calendar of school events and schedule of classroom activities. The PREto3 after school app for Apple and Android includes a digital calendar of events and activities that parents can view at anytime, allowing them to check in on what their child is doing from the parking lot, the breakroom or even the airport.
Encourage parents to post online reviews
Positive reviews from other customers are critical to helping parents make decisions about which daycare center to send their children to. After ensuring a stellar customer experience for your parents, encourage referrals and reviews by providing parents with a link to post a testimonial about your child care center. Always thank parents for providing a positive review or referral — for example, with a discount off next month's child care bill — and more kind words will surely follow!
Adapt to Diversified Needs and Environment
Students growing up in the 21st century live in a more multicultural world than ever. As such, parents and children at your daycare center have diverse needs. It's important to acknowledge the recent changes that have taken place within society and how they affect your role as a child care business owner:
Understand the needs of modern families
These days, most households have two working parents, increasing the need for childcare outside the home — and increasing demand for your services as a child care business owner. However, the intricacies of modern childcare are not confined to parents. Students growing up in today's culture must be more technologically literate than ever before. Modernizing your classroom by allowing students access to the latest technology, while providing for the needs of working families (for example, offering extended day programs), will offer customers at your child care center the best experience possible.
Have a set of principles promoting and acknowledging diversity
The world today is full of diverse people and cultures, all of whom should feel welcome at your child care center. Writing diversity into your center's formal mission statement will go a long way toward reassuring parents of different backgrounds that their children are in good hands.
Practice cultural competence
Cultural competence, according to the RTI Action Network, is a practice that results when cultural diversity is written into formal practices, policies and procedures. For a childcare center to be considered culturally competent, it must have a set of principles acknowledging diversity (see above), ensure sensitivity to cultural characteristics through self-assessment and be committed to managing the "dynamics of difference." It's important to practice cultural competence because culture affects both how we raise our children and who we choose to take care of them. Cultural competence encourages parents of all backgrounds to place their trust in your child care center and its staff for their child care needs.
Include children of varying abilities
In your child care practice, you may encounter children with special needs or disabilities. For example, one child may use a wheelchair; the other may suffer from autism or an intellectual disability. Practicing inclusivity benefits all the children at your childcare center, not only those who are different — so, work actively with parents of children with special needs to cater to those needs as best as you can. By encouraging a diverse classroom where all are welcome, daycare centers can set a positive example for the next generation of future leaders, and ensure a positive customer experience for parents of all kinds.
Adopt Modern Marketing Technology
Any smart business needs a strategic marketing plan — and in the 21st century, it's essential to include simple technology as an important component of that marketing strategy. For someone who didn't grow up around technology, utilizing an app or social media in your marketing strategy may feel overwhelming, but we promise: it's simpler than you think, especially with childcare management software like PREto3!
Here are some of our favorite technological tools to implement in your childcare management practice for an efficient, effective marketing strategy:
Google Adwords
Nowadays, more than half of all web traffic comes from organic search on search engines like Google — making your paid search strategy an essential component of your child care center's marketing plan. Google Adwords is an advertising tool that highlights your daycare center in search results, so you can target local customers looking for a child care service like yours. With free Google Adwords certification offered online, anyone can learn to master this effective advertising tool, and start marketing smarter, not harder!
Facebook Ads
As social media continues to maintain its popularity among young people, paid social media advertising remains an important part of marketing strategy, especially when looking to target young parents.Facebook Ads allows any organization with a business page to sponsor content to a highly-targeted audience. Plus, with retargeting, Facebook Ads can use your existing customers to tailor its advertising to audiences most similar to your current clientele — making Facebook advertising an efficient place to invest your child care center's marketing dollars.
MailChimp
Every customer-facing business needs a strong customer relationship management (CRM) tool — and MailChimp is all that and more! MailChimp not only allows you to track and manage your contacts list, but also to create beautiful landing pages for lead generation and to send out marketing communications via email. The tool makes staying in touch with your current customers easier, while still allowing you to grow your business by identifying and generating new leads.
We know we've talked a lot about PREto3 — but this childcare management software has a lot to offer! Its automation of client communications, sign-in and sign-out, payroll management and more frees up your time as a small business owner to focus on other aspects of your marketing strategy. PREto3 makes it easier to tend to your current customers, letting you concentrate your time on growing your business through lead generation, social media advertising and other paid marketing efforts.
Grow and Multiply Your Business
If you're looking to grow your business by generating more leads and converting more leads into clients, where do you start? These days, childcare management depends on a number of proven strategies to generate new leads and secure clients. Here are just a few of the things you can do to grow your business — especially once you've automated your childcare management through PREto3!
Search Engine Optimization (SEO)
According to Junto,93% of online experiences begin with a search engine. Indeed, search traffic is an important funnel through which new leads discover your child care business! So, when a potential client logs on to Google a daycare center near them, you naturally will want to do everything you can to direct them to your website — and that's where SEO comes in. SEO allows you to optimize your content for search through keywords, headings and backlinks, among other strategies, so you appear in your potential clients' search results more often.
Social Media
No one can talk about digital marketing without acknowledging the power of social media to sway audiences! Both paid and organic social media have become an essential component of marketing strategy, even for local family-centric businesses like daycares and preschools. The best part of using social media is that you can customize your strategy to fit your brand and your clients' needs. For example, if most of your followers are parents of children at your school, you can use social media as a tool for important announcements and for sharing events they may want to attend with their children. However, through paid advertising, you can also use social media as an important funnel for lead generation. The possibilities are endless when it comes to social media strategy!
Digital Advertising
In addition to paid advertising through social media, you may also want to explore other channels for digital advertising. This could include Google Adwords, to help your brand appear in Google search results, or advertising through Google Ads, WordPress or another ad platform that distributes advertisements to like-minded consumers. You may also seek out ad placements on competitors' websites, or purchase advertising space on a digital magazine or content-driven website focused on parenting, to drive your target consumer back to your site.
Word-of-mouth and referrals
Last but not least, no local business can ignore the power of word-of-mouth advertising and referrals! Maintaining a positive customer experience and good relationships with parents increases the possibility that existing customers will refer your business to their friends and loved ones. Offering a promotion for parents who refer new clients to your business can also encourage them to take the extra step and recommend your brand to someone they know who may also be seeking child care for their kids. You can even hold a "Bring a Friend" day for your current families to spread awareness to their children's friends (and their parents) about your business! Hence why word-of-mouth advertising still matters so much, even in our rich digital landscape.
Conclusion
Managing a thriving child care business efficiently and effective is never easy — but with a firm grasp on the fundamentals of efficient management, you're already on your way to growing your daycare center. While you're busy running your business, don't forget to download PREto3 for all your childcare management needs, streamlined in one easy-to-use app interface.