Rahul Beri
Are you finding it tough to attract new clients to your daycare business? After all, you have informed every friend and family member about your daycare center, yet that doesn't help you enough to fetch new clients.
Finding new customers for your daycare business can be an exhausting and challenging process. 'There will be days, doubts will creep in when you see no new enrollees in your daycare center,' says Lauren, the founder of Tinypods Daycare Center.
Of course, like any business, a daycare business needs a lot of work and dedication to make it successful. To grow your childcare business, you need correct planning and effective marketing. With the craziness that comes with owning or working at an early daycare center, it's easy for marketing efforts to get overlooked. However, simple marketing tips and strategies that you can implement will significantly affect your business.
Here are the 6 practical tips to get more clients for your daycare business: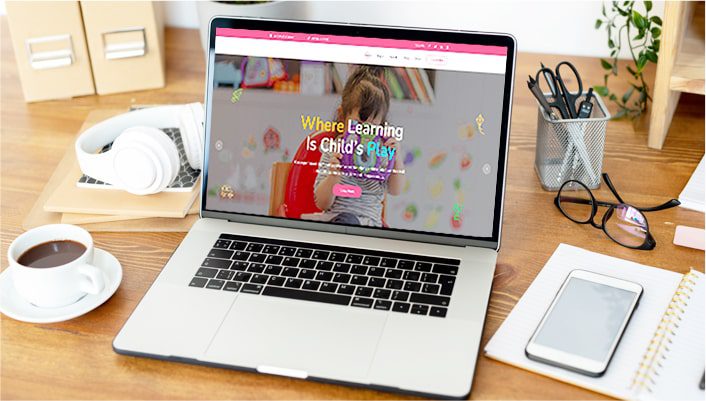 1.  Build your Daycare Business Website
Having a website is the first and foremost step you should start with. Many prospective parents are looking for the best daycare services in your area, and of course, you want to show up first. A website will help you to reach out fast to your potential clients. It also allows you to :
Establish your daycare center as a legitimate business.

Establish your brand.

It helps you to generate leads.

It helps you to communicate effectively with parents

Market your business online
A website enables you to communicate with new and existing parents. You can include newsletters, photo galleries, blogs, etc., to keep existing parents updated and inform new parents about your daycare services. In addition, a website helps you to stand out from the competition.  Having anonline presencemeans that you can reach your audience 24 hours a day, 7 days a week.
Marketing experts like Rand Fishkin advocate for a clean build website, as it allows you to deliver content that maximizes your chances to drive sales and traffic to your website. Bethany of Toddler World Daycare says – 'We receive an average of 72 queries a month on our website.' Now that's a good number, and with effective marketing strategies, one can turn that into a good revenue.
You can also drive more people to your site by consistently updating and promoting the information you have on your website. Therefore, the more new content your site has, the greater the possibility of increasing your sales.
2.  Optimize for Local Searches
92% of parents search in Google for their childcare needs, and 46% of all Google searches seek local information. Chances are, right now, some parents are trying to find the best daycare nearby in your locality. Optimizing your website for those searches is called Local SEO.  Local SEO will help your website show up fast and connect with your customers without delay. It will also:
Boost your website visibility

Increase your chances of connecting faster with your prospective parents

It helps you to deliver faster

Boost the Google ranking of your website

Helps with your business strategy and promote sales
The most crucial step to optimize your website for Local SEO is to optimize for Google My Business. Google My Business enables you to upload your daycare business address, upload images of your services, help to address the reviews, and create better engagement and visibility of your business.
To ensure your website is optimized for Google My Business, you need to check the following points:
Verify your childcare center

Put the correct name, address, and phone number of your daycare center

Categorizing your business

Put the correct business hours of your daycare center

Include your daycare center images
If Google can verify your business as authentic, the search engine could potentially reward your business with a coveted sidebar space in Google's local search. In addition, verifying your business means adding value to your customer's experience while finding you.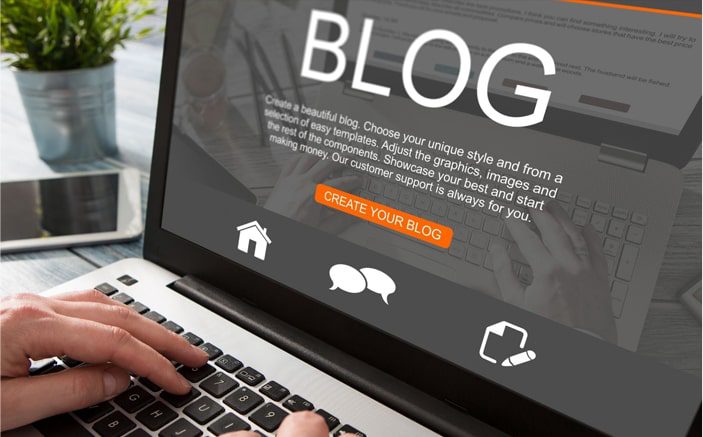 3.  Start a Blog
A blog is a part of your business website where you publish articles. For parents, a child daycare blog is a free resource filled with engaging information that helps parents and young families solve problems. Blogs are also part of an effective digital marketing strategy to draw in more business. It helps to improve your business without spending thousands on paid advertising. Furthermore, a blog is essential because:
Blog establish you as an expert in your field

It improves your SEO rankings

It helps you to build trust with parents

It improves your website traffic

Creates opportunities for more revenue
Blogs let you share your expertise. If you produce quality content through your blog, it establishes your credibility, and parents will start trusting your business as a reliable source of knowledge. Writing Blogs also is an effective way to advertise your childcare services. Imagine if you send a helpful blog article via email newsletter to a parent. The parent forwards the piece to a friend who has a similar problem. That parent has effectively recommended you and potentially earned you a new email newsletter subscriber.
Blogging is still relevant, no matter what other creative tools can support your website visibility and SEO rankings. Some businesses have started only with the blog and later turned it into a full-fledged business. A blog post is an excellent tool for creating a stream of website traffic, growing audience, and new prospects.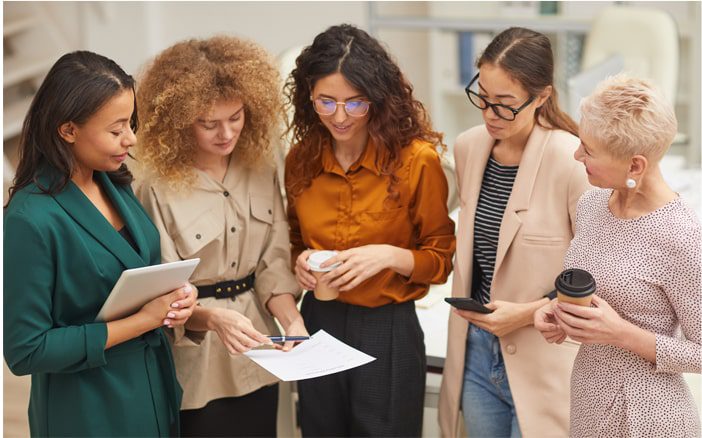 4.  Network within Your Community and Beyond
Word of mouth is a unique marketing tool. Inform everyone in your circle that your daycare center is open and ready for new clients. Pass along your business card and network with the other child care professionals in your city. You can also share about it on social media and join the like-alike groups in channels like Facebook. Talk about your daycare business in those groups and let them know about your business. It will further help you to:
Increase your business reach to the potential customers

Will establish the authenticity of your daycare business

Promote your sales

It helps your business to provide excellent customer service

Promote your brand
Get to know the local organizations where young families spend a lot of time. These might be "new mother" groups, large employers near your center, or elementary schools. Consider building partnerships with these and other community organizations so you can benefit each other both now and as your business grows.
Networking in your local community is a crucial step in childcare marketing or any other marketing activity. You can educate the local groups about a specific topic that can add value to your peers or talk in such groups. This will ultimately build trust and curiosity in your community to learn more about your childcare business.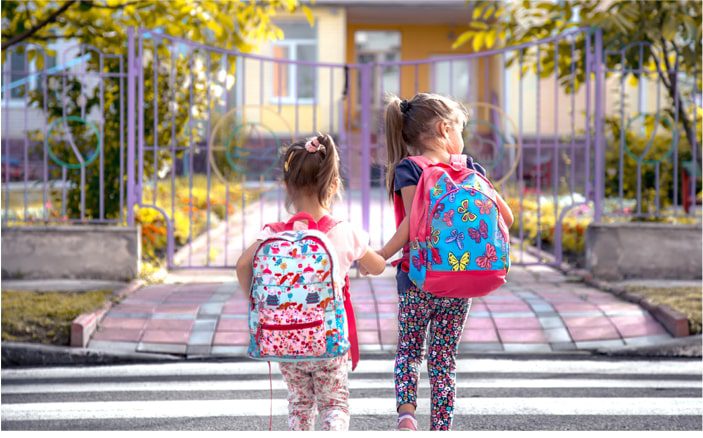 5.  Organize a Daycare Open House
Holding an Open house is an essential childcare marketing strategy to attract new parents to your childcare center. Parents want a safe and caring environment for their children, and what can be better than an Open house event. It also helps you to:
Advertise your daycare center in a unique way

It helps to connect with your target audience

It helps you to address the problem parents are facing 

It gives you a road sheet for your future daycare marketing plans
 Here are some essential tips you should be aware of before organizing your Open house event:
1. Show off your business's Unique services
Make sure you include your daycare business's unique services. If your daycare center provides any extra services like offering parental classes or organizing community volunteer events, or hosting social gatherings for parents, let the parents know that these additional services set you apart from the competition.
 Your presentation should speak directly to the parent's needs. Make it easy for the parents to answer – 'why they should choose your daycare center.'
2. Pick your Date for the event wisely.
Organize your open house on a weekend as it makes it easy for working parents to attend the event. Before hosting an open house, advertise the event's date and time and let everyone know. Social Media announcements will help you, in this case, to let your circle know about the event. Distributing flyers too will help you to advertise effectively. 
3. Make It a Memorable Experience for Parents
While organizing your daycare open house, make sure you provide the best experience to the parents. Their experience answers your service. Arrange smooth navigation for the parents. Keep enough staff to help the parents with their queries and to guide them for an excellent tour of your daycare.
Provide refreshments that include healthy snacks but not junk foods. Parents are very particular about meals provided in the daycare facilities. You do not want to miss out on your chance to show parents that your daycare center is a secure, friendly, and caring environment for their children.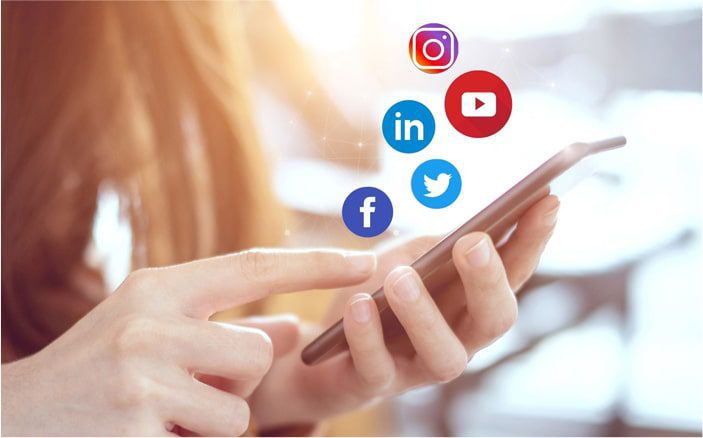 6.  Social Media – A Crucial Tool for Your Daycare
Social media is a crucial part of childcare marketing, given that around 97% of parents use social media channels like Facebook and Linkedin. With most daycare centers getting licensed nowadays, social media helps your childcare center stand out from the competition. It is an effective tool to generate new clients for your business. Social media will help your daycare business to create a strong online presence and boost the growth of your business. It also allows you:
Provides a better customer experience and engagement. 

It helps you to connect faster with your prospective parents

Enables your daycare business to experiment with your content delivery 

It is an essential tool for sharing and engaging with your target audience

It offers a cost-effective approach to marketing your childcare business
Through Social Media, parents will have a better idea –  what's your daycare service is more about. It makes it possible for your daycare business to address the parents' problems and thus deliver effectively.
Here are two powerful social media tips to attract new parents to your daycare:
1. Facebook – an interactive channel for your daycare
Around 85% of Mothers use Facebook, so it is a great place to build that engagement with your clients. Parents come to such channels to find out the behind-the-scenes of your daycare. You can address their needs by posting in-house pictures of your daycare that gives them a peek at your daycare routine and events. You can also create better engagements by creating a poll or asking their views via comments and so forth…
Facebook can be a great way to announce your daycare's upcoming events and the latest news. You can also add the inside videos of your daycare center activities – both indoors and outdoors. In addition, you can also share inspirational messages by posting cheerful child and parenting-related quotes. The other two crucial Social Media channels for daycare businesses are Instagram and Linkedin.
2. Creating content for your daycare website
Creating content is yet another essential step in managing your social media for your business. If you want to attract new parents to your daycare, your content should reflect your childcare business's values and unique qualities. It helps to build a stronger connection with your potential customers. Your content should also encourage a conversation and create a sense of community that's tied to your childcare business.
Social media is a powerful tool to generate leads. If your content connects with your customers, it can generate leads, and if that one lead turns out to be a conversion, it counts as a success. With an effective social media strategy, you can boost your daycare website traffic and grow your business.
Need Help with Childcare Marketing?
At PREto3, we help childcare businesses promote their brand and attract more parents to their childcare centers. PREto3 has already helped many daycares and preschools build a result-driven digital marketing plan that drives traffic to their website. Start your free trial with PREto3 today!
Stay up to date on the latest company news from PREto3 and see what media outlets are saying about us