Rahul Beri
Are you finding it tough to rank your childcare business in Google and other search engines?
Let's face it in today's time; just like everyone else, parents do a quick Google search to find a good preschool or daycare near them and end up contacting the first five. Does that mean to grow your childcare business, you need to optimize your business locally?
YES! After all, 46% of all searches are local – says Brian Dean of Backlinko
We will show you the proven 3 easy steps to rank your childcare center in the Google search results. But first, let us understand why local SEO is crucial for your business.
Why Local SEO is Important for your Childcare Business
1. Boost Your Website Visibility
Gone are the days when you posted an advertisement on paper and wait for parents to call your childcare center. Now 92% of parents search in Google for their childcare needs. Chances are, right now, some parents are trying to find the best local preschool or kindergarten nearby. Local SEO will help your website to show up fast and boost your website visibility.
2. Increase your Childcare Center Website Traffic
Local SEO will help your childcare center website increase organic traffic, leads, and brand awareness, resulting in boosting the Google ranking of your childcare business.
3. Helps to Reach Your Potential Clients
One of the significant advantages of running a preschool or a daycare center is that your competition is not expanded to national and international businesses.
 Your competition is the local childcare centers, and 56% of them are not using local SEO. This means that you have a higher chance of ranking in Google if your website is local SEO optimized.
Here are the 3 easy steps to rank your childcare business locally: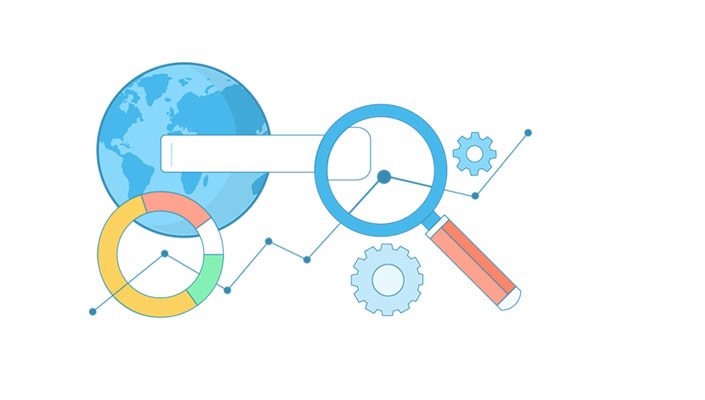 Step 1. Keyword Research
If you are running a childcare center, then you want to show up for keywords like:
Preschools

Preschools near me

Daycare

Childcare
Once you select the 'keywords' you want to rank for – you can now check how those keywords will help you to drive traffic to your website.
How you are going to do that
There are free keyword tools like:
Using these keyword tools, you can find for yourself how much traffic each keyword drives. These tools will also suggest you similar keywords that may be helpful for you.
Two major things to consider while choosing a keyword:
1. Commercial Intent:  A prospective buyer always uses commercial intent keywords only when they need your service. Parents looking for the best daycare centers will search for something like – " Best daycare provider near me."
 Commercial intent keywords will give you faster results.  Feature them on your homepage and separate service pages.
2. Research Intent: Research intent keywords mean that your prospective client is curious about something and is just looking for general information. For example, clients searching for "the difference between preschool and kindergarten" is not an immediate buyer. They might need childcare services in the future, but not today. 
Research intent keywords, even though they are not quick conversions but can use them to target your future clients.
Step 2. Keyword Optimization
Now that you have done your keyword research, the next crucial step is to optimize your keywords. 
You want your childcare center to show up on Google if your prospective clients search for keywords like – preschool or kindergarten.
How to do this
By focusing on:
Google My Business

Website Optimization
Now, let's show you how:
2.1 Google My Business
Google My Business is a crucial channel for your childcare center as 97% of people discover local businesses online. It helps to attract your potential clients and manage the online presence of your business.
Google My Business also enables you to upload your childcare center business address, upload images of your services, i.e., daycare centers or preschools, helps to address the reviews and create better engagement and visibility of your services business.
How to optimize your Google My Business account for Local SEO
Verify your childcare center
The first thing you need to do is to verify your business. Verifying your business will allow your new clients to find you on Google Maps or Search. It will also help you track business analytics to help you understand what the parents are looking for in your school?
Google will provide you with options that you can choose from for verification. Once it is done, you will get the notification stating "verified" along with your company name. Now your childcare center is acknowledged by Google.
NAP is Important for Your Business
NAP is huge and is another key local SEO ranking signal – says Brian Dean. 
NAP ( Name, Address, and Phone number ) is essential for optimizing for Google My Business. Verifying your business is not enough;  you need to put your childcare center's correct location, the correct business name, and the phone number.
 Categorizing your business is important.
After enlisting your childcare business in Google, the next thing you need to do is to let the search engine know what your childcare business services are, for example – preschool, daycare, kindergarten, nursery, etc.
"Choosing one primary and six secondaries" is enough says, Brian Dean
 Put the correct business hours information
You also need to put out the correct information like the opening and the closing hours of your business. Say a parent comes to visit your preschool at 9 am and found it closed because Google has the wrong information about your preschool operating hours.
Include your childcare center images
Images are the easiest way to tell your business story to your clients. Include your daycare or preschool pictures. 
You can also add images of your students or happy parents for better reference. This will send the message to the parents that your childcare center is a legitimate one.
Optimize your pictures because optimizing pictures will help you to rank for local results – confirms Neil Patel.
2.2. Website Optimization
Website Optimization is crucial for it improves your website visitors' experience on your site. Optimizing your website will help your visitors to have smooth navigation while they explore your services. It helps to drive traffic to your site.
How to optimize your website
Give a clear view of who you are and what your business is about on your Homepage. It helps your visitors to have a better understanding of your services. The page title and meta description should have a clear message of your childcare business. Optimize the page title and meta description – it will help your visitors locate your business and the services you offer.
Optimize your service pages
To optimize your service pages, you can create a page for every service, and it should have a unique title tag and meta description. Insert your main keyword in the meta description and page title.
This will help Google to understand what the page is about.
It will also give your potential customers a clear view of your services.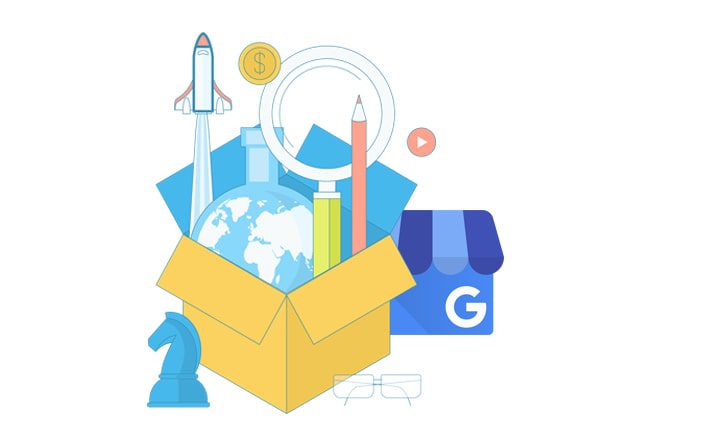 Step 3.Get Reviews
Reviews are an essential tool to optimize your business for local searches. Getting reviews will help you to grow your My Business Profile rankings. It will also help you to rank on Google Maps.
How to get more local business reviews
3.1 Focus on the quality of your services
The average experience of your client will never fetch you a review. For example, a parent whose child's performance has massively improved after joining your childcare program will take that plunge and will leave a happy review on your website.
So will the other parent if her child comes home with a bruised face. Though the review this time won't be a happy one. 
To encourage your consumers to leave a review – you need to deliver with consistency, develop empathy,  check quality control measures, and provide excellent customer service.
"Delighting customers and exceeding their expectations is the foundation for any strategy for earning positive reviews," – says Rand Fishkin of Moz
3.2 Auditing your website will help
Audit your website to check whether you are doing your best to encourage your customers to leave a review. Are you making it easy for the parents that prompts them to leave a review?
Are you providing them with proper links and instructions? Have you made it easy for them by providing multiple platforms to leave a review? 
You need to check all these factors to evaluate if you are doing your best to get the reviews. Getting the reviews should not be your only priority; you should also focus on responding to the reviews. This will create better engagement and build trust with your customers.
Need Help with Local SEO?
At PREto3, we help childcare businesses to increase their local outreach and attract more parents to their childcare centers. PREto3 has already helped tons of preschools build an entirely Local SEO-optimized strategy that drives traffic to their website. Start your free trial with PREto3 today!