Rahul Beri
Running a daycare is a mammoth task. From enrollment to hiring educators to finance lookouts, every single thing needs attention to detail care. Getting a license for your daycare is yet another major enlisted thing that you need to take care of as everything can go astray if your childcare center is not legitimate.<
According to childcare marketing experts, getting your daycare licensed should be your priority for your daycare business plan. This should come before even you trying to reach your potential customers. The authenticity of your childcare business stands for creating better trust with your customers and community.
First, you should check with your state's child care licensing agency to start with the licensing process. This will give you a clear picture of the licensing requirements. Different states' childcare licensing requirements may vary.
If you plan to start your daycare with minimum adjustments, you might not even need to go through the licensing process. However, if you aim to open a full-fledged daycare center with a maximum capacity to onboard children, then our next section of guidelines will help you.
What are the major things that you don't want to overlook before getting your daycare license
As a daycare provider, what services are you planning to provide or specialize in? Are you planning to go the extra mile and provide extra services like running errands, provide immunizations, and giving parental classes? If your services are not limited to only babysitting as a daycare provider, you might need a different licensing requirement set than the regular ones.
Here are certain daycare center regulations that you want to consider before getting started with the licensing process:
Location of your daycare center. Are you starting your daycare center from your home, or do you have a different operating center to run your business? Once your location is sorted out, you can move ahead with the licensing process. The home daycare center will need less documentation compared to the full-fledged operating center.
The safety assurance of your daycare center.

For a daycare business, safety assurance is the most important factor that you can't overlook. After the pandemic, the safety measurements of childcare centers have been increased and your childcare center licensing depends on it. The building safety to the sanitization of the play area and toolkits, everything comes under the safety parameters.

The food and nutrition provided in your center.

The quality of food and the nutritional standards are the common license requirements in most of the states. Parents are concerned about the nutritional value of the food that's provided in the daycare facilities. The processed food items, excessively sweetened drinks, and high-fat foods are not encouraged in any childcare center.

The student and the teacher ratio.

In most states, the student and teacher ratio is a common requirement for daycare licensing.

Childcare.gov has all the guidelines mentioned

on their website for the correct ratio requirements. Generally, the less is more in any daycare facility. 
What are the major steps to obtain a daycare license?
Daycare licensing is not only a way to authenticate your childcare business but also ensures that you are providing the best for the families and children that will attend your daycare. Miranda, the founder of Angels' Town Daycare says – " The process of getting licensed might test your patience but you have to remind yourself that you are building a trusting relationship with the families and in your community."
You can find here the licensing requirements in your state. Some of the most common requirements and steps you'll find in almost every state include: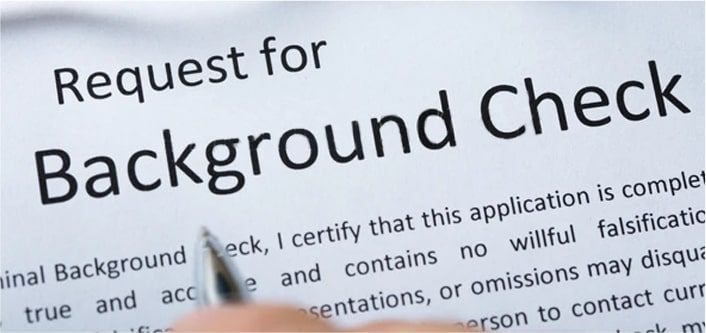 1. Background checking
A child's safety is the no one priority of every parent. Your childcare center should ensure that every child is safe at all times in your daycare center. Here comes the role of background checking.
Persons who are supposed to undergo Background checking at your center are every single being associated with your daycare center, including educators, directors, kitchen staff, bus drivers, and janitors. If your childcare center has hired special instructors, they too are liable for background checks.
The federal law requires all of the childcare centers in all of the states to imply the following parameters to ensure background checking:
FBI fingerprint check

Identity proof 

Past Home address of all the educators

State criminal registry or repository (fingerprints are required in the state where the staff member currently lives, and optional in other states)

State sex offender registry or repository

State-based child abuse and neglect registry and database
2. Safety and training requirements
State child care licensing rules include health and safety training requirements for adults working with children. In addition, federal law requires specific health and safety training for providers who care for children receiving federal financial assistance.
Due to the pandemic, there are new safety parameters that you might want to update yourself according to your state regulations. There is also some free training available in childcare programs that you might want to update yourself with.
For daycare centers that receive federal funding, your employees have to be aware of the following safety parameters :
Preventive measures for any infections and disease

First Aid and CPR

Prevention to any kind of food allergies

Well trained to handle any type of emergencies 

Well trained to handle any kind of natural disasters emergencies

Prevention of child abuse and neglect 
3. Location Safety
The next important step is to get your daycare center's location qualified to operate your childcare facility. The property where you are setting up your childcare center has to be legally safe. Your daycare center has to be easily accessible and a safe place for children.
Here are few things you should consider before deciding a location for your daycare center:
How safe the neighborhood is

If there are growing families in the same neighborhood

The place should have adequate inner and outer space to roll out children activities

Adequate space to arrange the storage facilities

Adequate space for parking 

Less polluted area

Enough space to install fire suppression system
4. Educator's Qualifications
To obtain a daycare license, staff qualifications are a crucial factor for your childcare center. Staff qualifications are a high priority as children are supposed to get a quality education, which could also be a distinguishing factor for your center. The first thing a parent notices in any childcare facility is the qualifications of the educators.
As a childcare professional, you and your colleague's equivalent educational degrees are essential, and your state may ask you to provide your credentials for license purposes.
To get your daycare licensed, you have to provide the following evidence of your staff qualifications:
Director's degree in child development

Director's experience of 4 years in the childcare industry

Teachers' experience in the childcare industry for at least 6months

Teachers' training in children safety programs
The Takeaway
Daycare licensing is your first step to secure your dream of providing childcare services. The process might seem time-consuming and challenging at the beginning but with correct guidance and information, you will find clarity to take the necessary steps. Moreover, the license requirements will only make your daycare center a safe, legal, and happy place for early learners.
Stay up to date on the latest company news from PREto3 and see what media outlets are saying about us