Rahul Beri
According to the childcare marketing experts – Social media presence is an emergent necessity to uplevel your childcare business. The Statista data further confirms – In 2020, over 3.6 billion people were using social media worldwide, and on average, a person daily spends 144 minutes per day on social media.
With that being said, millennial parents are active internet users, and mothers of under-five are compelling social media users. Having said that, if your daycare center hasn't managed to establish an active Social media presence, you are losing on your revenue.
Not only that, but you are also depriving your business of creating parent engagement, which every client of your daycare center look forward to. On the other hand, A childcare website with an engaging Social media presence ensures:
The legitimacy of your childcare center

A mode of better communication with parents

The better advertisement of your childcare services

The better way to promote your business
James, a Social media manager for Kiddie Cove Daycare, says – "Creating a social media presence for your childcare business can be intimidating at first, but with few basic steps, and without burning your pockets deep, you can create a social media strategy for your business.
Kris Murray, the founder of Childcare Marketing Solutions, says – "Even at 90 percent enrolled, you're still leaving around $100,000 a year in revenue on the table, depending on your capacity." So online marketing is essential. Social Media is an integral part of online marketing.
Here are the 5 easy steps to create a social media strategy for your daycare business:
1. Ask yourself about your business goals
Before you start creating your social media presence for your daycare business, you should be sure of your business goals and what you want to achieve through your social media strategy?
Jenna, a childcare professional and a childcare marketing expert says – "Social media is a great marketing tool to target new enrollments, but you need first to define how and what you want to achieve. Scattered needs won't help."
Here are some active questions which will help you to define your goals:
Are you looking to create more likes on your Facebook page as it is a giant marketplace where most parents and grandparents are hanging around 

Do you want to create better engagement with parents?

Do you want to share your unique stories with relevant pictures and increase your social connections?
Brian Dean of Backlinko says – "Your social media goals define your business goals." Through social media content, you can build a human connection with your potential customers, and it is one of the critical factors to increase your enrollment.
Here are some general social media goals you can target:
To promote your services or products

To increase your website traffic

 To generate leads

To create better engagement with parents
Once you have defined for your center what your goals are and how they can be measured, you are halfway there. Knowing these goals will help you assess everything else you do. As you post, always go back to your goals and think, "is this post going to help me achieve these goals?"
2. Define your target audience
Once you decide on your social media goals, the next crucial step is to define – who you are targeting? Before you create your social media strategy, you need to decide on your target audience. Stats show that around $37 billion is wasted every year on ads that fail to engage the target audience. Indeed, you can avoid that for your daycare center.
Your audience is your likely consumers – in your case, they are the parents who want your childcare services and look forward to your ad campaigns. It will further help you with:
Every other marketing plan and campaigns

It allows you to increase your ROI

It helps you to communicate effectively with your clients

It helps to build trust and strengthen your relationship with your clients
While deciding your audience, you should consider specific demographics like gender, age group, and profession. Are you targeting the parents who are in their 20s, 30s, or 40s? You must know what they are looking for before creating your marketing strategy.
The great thing about having a page for your center is that you already know many of the following families. As you plan for your page, think about these people. What does that age group and type of people want to see on your feed? What life experiences do they share with you or could relate to?
This will work as a guide to create better engagements with the parents. There might be young moms interested in outdoor classes, whereas other groups of parents are looking for weekend activities. You can create posts that will target every kind of parent and satisfy their needs.
3. Deciding on your social media content
When 87% of millennial parents are on social media, this could be an excellent opportunity to connect with them. As much as the idea looks enticing, you might get overwhelmed with the idea when it comes to sharing content.
Before sharing content on social media, asking some questions will help you to develop engaging content for parents:
What does your target audience prefer more – pictures or videos?

Which is the most preferred social media platform of parents

What are their pain points

Do they prefer long content or short content
Once you are clear on the type of content you want to share, you can create content accordingly. You can also take cues from your competitor's social media demographic.
Childcare marketing experts are of the opinion that developing content around 'brand themes' is yet another powerful way to engage your target audience.
Prominent childcare marketing companies like Local Childcare Marketing and Wundercare educate their customers through informative blogs and short videos. In contrast, childcare center like West Town Daycare engages their customers through pictures and videos of their real-time classroom activities.
4. Choose your targeted social media platform
Now that you have decided on the content you want to share with your audience; you must choose your social media platform. According to the marketing experts at Hubspot – "It is important to be where your audience of potential customers is today, and where they might be tomorrow. It's better to be ahead of the curve than behind."
When it comes to deciding on your preferred  social media platforms, here are few things to be aware of:
Your brand voice

Your target audience's best-preferred platforms

Considering niche platforms
It is not necessary to be on every social media platform. Instead, you can choose to be where your potential audience is spending most of the time. Stats show new mothers under five are primarily active on Facebook. However, 72% of male parents are actively spending time on platforms like Instagram and Linkedin.
Renne, the founder of Smart Care Daycare, says, "We found that our prospective clients were spending enough time on Twitter; hence, we rebuilt our strategy and improved advancements on our Twitter feed. The results were incredible and time-worthy."
Marketing experts at Buffer say – "To focus on the major social media platforms like Facebook, Instagram, Linkedin, Youtube, and Twitter is important. Google highlights those platforms when people search for your brand."
5. Deciding on the best time to post your content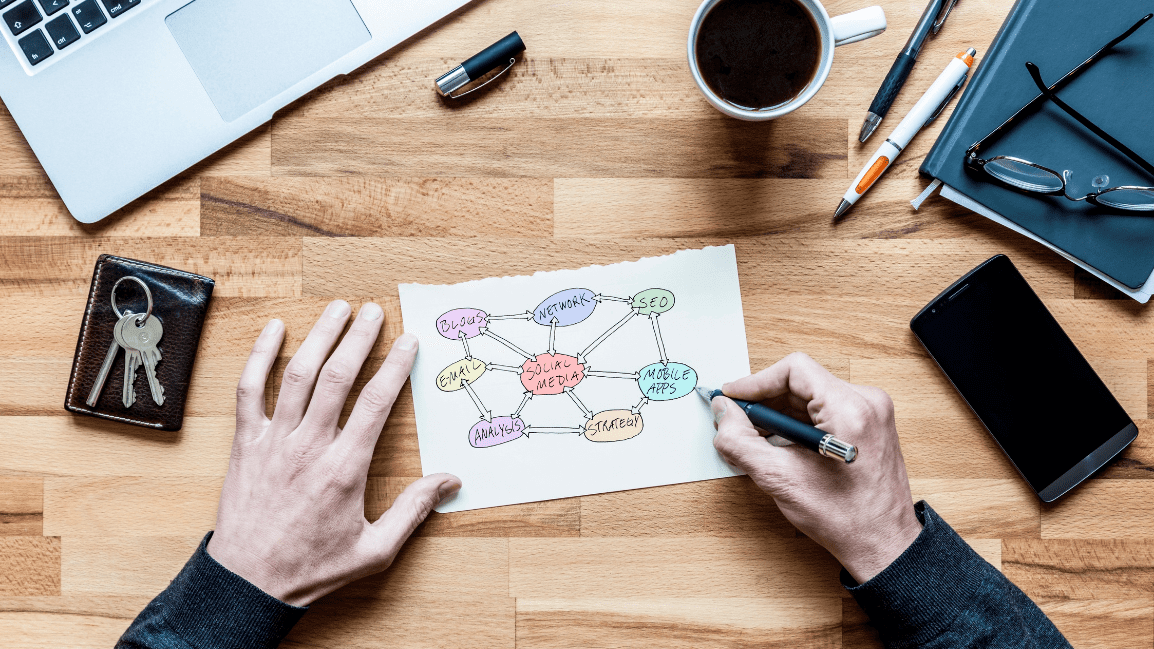 The right time to post with the right content is crucial for creating an effective social media strategy for your daycare business. Social media stands for communication, and it can only be effective if you are connecting with your audience when they are available. After all, people aspire to build connections with human organizations but not with some company or foundations.
If you are posting your content at the right time, it ensures:
The better reach to your customers

The efficacy of your content

A better response from your customers
Millennial parents are most likely to get time during weekends; hence you should post your effective content during weekends. Studies show new moms are more likely to be active on social media during nighttime as it is often their breastfeeding time. Your post, if appeared at such a time, may create better engagement.
The best time may vary from parent to parent. If you target new moms, their active time on social media will undoubtedly be different from working moms. For better reference, you can track down the general behavior patterns of your target audience.
Need Help with Social Media Strategy?
At PREto3, we help childcare businesses promote their brand and attract more parents to their childcare centers. PREto3 has already helped tons of daycares build a result-driven Social Media Strategy that drives traffic to their website. Start your free trial with PREto3 today!
Stay up to date on the latest company news from PREto3 and see what media outlets are saying about us