Rahul Beri
As a childcare provider, how will you satisfy your clients, i.e., the Millenial parent's needs?
Millennial parents who are now well equipped for a technology-driven world. 78% of new mothers are active users of Facebook, and 75% of parents log in daily to Facebook. In contrast, Instagram and Twitter are the second most preferred social media channels amongst parents.
This data supports the fact that today's parents want a quick mode of communication and information.  They seek the latest updates on what their children are doing all day long, that too, through the fastest way. Parents want to know everything about their children's growth and development without waiting too long.
After all, gone are those days when childcare centers were dependant on the pen and paper workforce to update the parents about the children's developmental work.
So how do you connect, and what is the best way to communicate with such millennial parents?
Here the Parent Engagement App comes into play!
Lauren, the founder of KiddieCave preschool, says – "Parent engagement is of utmost importance if you are seeking an effective way to connect and communicate with the parents."
A Parent engagement app is not only an effective tool to connect with the parents, but it can also improve the efficacy of your childcare business.
To discuss in detail, here are the top 5 reasons why your childcare business needs a parent engagement app: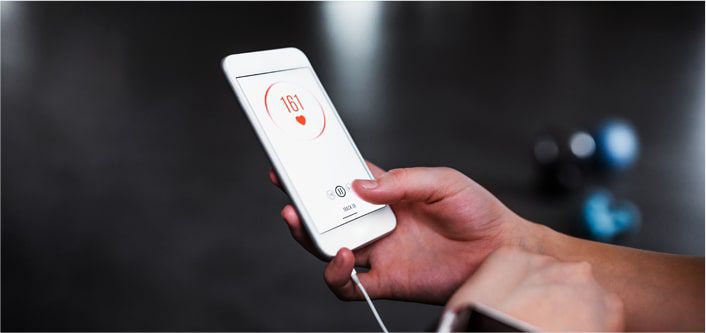 1. It enables you to share real-time information with parents.
Every parent wants to know what their child is doing after they drop them off at school. The app makes it possible for parents to be a part of their children's day-to-day activities. As a childcare provider, your business must focus on parents' involvement in their children's daily activities.
The app cut down the time and effort teachers spent on building the manual reports of the children. They can invest that time in making connections with the students. The app also provides a greater advantage to parents – for they can be anywhere, be it the grocery store or at their work, and can still check into their children's activities all day long.
"Parent engagement app has immensely helped us to boost our productivity as the parents get a detailed view of the working curriculum and that results in the children implementing it effectively."- says Sharon, a preschool teacher from Atlanta Georgia
Your childcare business will appear more transparent in conducting its curriculum, and the parents will have a better understanding of the effectiveness of teachers in terms of communication and deliverance.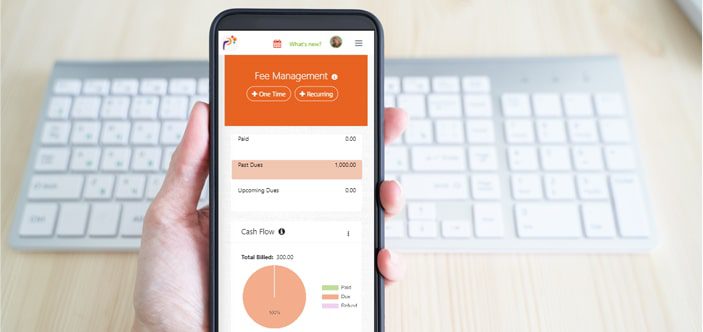 2. It eases your tuition management plan.
As a childcare provider, the parent engagement app will increase your efficacy in providing their parents with convenient ways to track their records of everything regarding fees – tuition fees, activity fees, transportation fees, registration fees, and other miscellaneous fees
Often parents find it overwhelming to stack themselves up with loads of paperwork related to the fee payment at the beginning of the semester. If they can do it all in an app with just one swipe, it will take the load off from them.
"I choose Happy Hours over Little Angels even though the latter is within walking distance from my place because they have a better payment management system. For a busy parent like me to pay my child tuition fees online saves my time, and it keeps the record of every transaction."- says Kayla, a single mother, and a busy parent.
Parents have the option to pay from anywhere, but it also allows them to keep their transaction records safe. They don't have to worry about losing their invoices or submitting the manual receipts of the paid fees.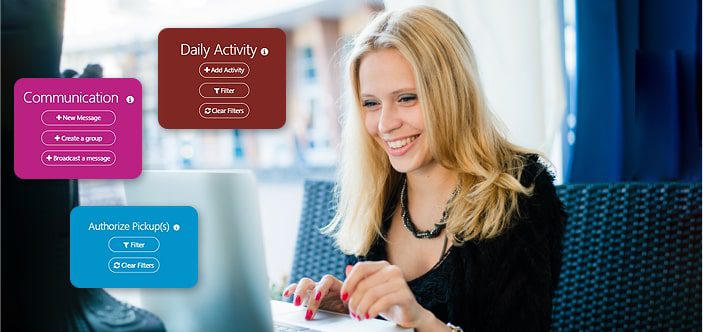 3. It ensures the safety and security of your students.
The safety and security of their children are the priority parents look for in any childcare center. If your childcare center provides them with an app that allows them to track their child's activities and location, it will instill trust in them and helps you to build a community that's safe and secure.
A parent engagement app will also allow your childcare center to keep a record of parents' contact information so that it will help you reach parents in case of an emergency. You can view and update the pick-up providers. The most advanced feature of the app makes it possible for parents to keep track of where their child has been all day.
4. Parents get a timely reminder about important events.
Given that today's millennial parents are occupied with their daily chores and tasks, communicating with them becomes difficult at any given time. Rita, a preschool educator, says – "I long for conversations with parents that are productive, but the communication folder that we use sometimes becomes a hassle as children most of the time forget to inform their parents about it." A parent engagement app surely can save you from such hassles.
With the help of a parent engagement app, you can always effectively communicate and update the parents about the upcoming events – be it the field trips, outdoor activities, or special weekend classes. Parents get the inside news of everything without digging into any folders.
You have a greater advantage to it if the parents are using such apps, as you don't have to worry about the last-moment arrangements parents often tend to when preparing for their children's field trips or any other social events. It informs parents beforehand about everything that results in the smooth running of your childcare center.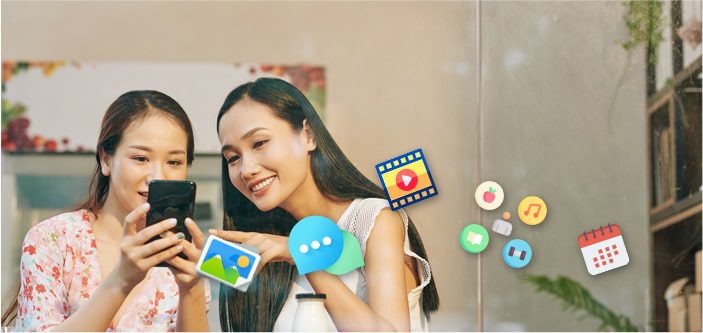 5. It helps you to market your childcare program.
As a childcare provider, if there's something similar that you and your competitors are doing, it's, about – developing an effective marketing strategy to grow your childcare business. A parent engagement app will help you stand out from the competition and market your childcare programs to boost your business.
The app allows you to share images and videos of the whole day with parents. Parents get continuous access to all the activities happening in the center with their children and are often seen sharing those precious moments on their social media.
Kiran, a mother of a 3-year-old preschooler, says – "To be able to find out how my little one is around other kids and his joy when he is reading or singing amongst his friends is precious. I am glad I am not missing out on these tiny special moments." Kiran's social media accounts are filled with her child images and videos.
Just like Kiran, other happy parents frequently post about their children's school activities. This directly works as word-of-mouth marketing when a parent finds out about your childcare center or programs through another parent. This might win you more referrals or positive reviews down the road that can even boost enrollment in your childcare center.
Need more enrollees at your childcare center?
At PREto3, we help childcare businesses promote their brand and attract more parents to their childcare centers. PREto3 has already helped many daycares and preschools build a result-driven digital marketing plan that drives traffic to their website. Start your free trial with PREto3 today!
Stay up to date on the latest company news from PREto3 and see what media outlets are saying about us