Rahul Beri
Let's face it, the times are changing, and so are the needs of parents. Millennial parents who are bombarded with technology nowadays seek information digitally.
Fliers and word-of-mouth marketing are not enough if you are serious about fetching new enrollees in your daycare center. Your prospective parents are looking for the best daycare centers near them on Google. It is their most reliable option.
Hard to believe? Check this report of Inc., which says – 91% of people seek information digitally or check reviews on Google, and 84% of people trust information found online for personal recommendations.
Does that ring a bell why your prospective clients are not showing up at your's childcare center and rather knocking at your's competitor's door.
Having a website is crucial for your childcare business. It helps you to stand out in the crowd and connect with your customers. A website of your own is an essential tool for your childcare marketing.
To discuss in detail, here are the top 5 reasons why your daycare business should have a website:
1. Establish your childcare business as legitimate one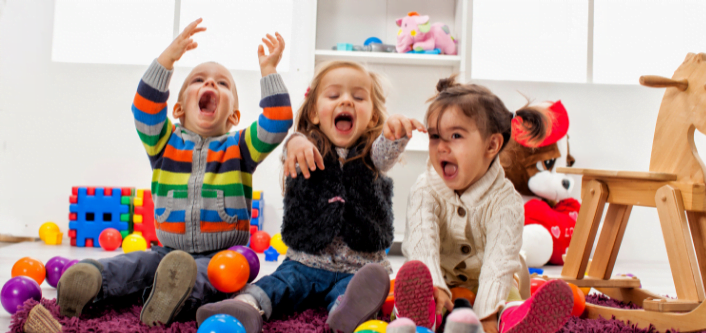 A website is the most powerful tool to market your childcare business. According to the digital expert Neil Patel – "A website can tell a lot about your business."
If parents looking for a daycare find your business on search engines like Google or Bing, it will help them check out your services. A website of your own is crucial for your daycare business as it is a first contact point between you and your customers. Parents will find it easy to locate your address or they might take a virtual tour of your daycare center. 
Not only about your business, but it also widely helps your business:
To gain visibility

Credibility

The fastest way to connect with your potential customers

It helps parents to have a better understanding of your business

To gain trust from your customers
A recent study shows that 67% of people don't trust a business without a website. For that matter, can you think of any good business that doesn't have a website or an online presence?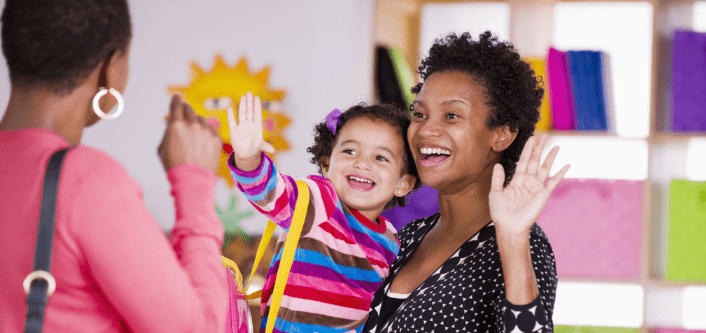 Around 87% of parents search online for their childcare needs. A good professional website makes it easy for you to attract new parents to your daycare center and provide them your services. As mentioned above, before deciding on a daycare provider, parents go on search engines like Google or Bing to find the best childcare centers.
Your website allows you to appear on such search results and helps you to connect faster with your prospective clients. Update your website with the necessary information like contact no address, opening and closing hours, events calendar, inside pictures of your center, and many more.
When parents find all updated information on your daycare website, it makes it easy for them to retrieve the information they want, and as a business owner, you just gave them a small peek of what you can offer them?
If there are 3.5 billion searches happening on Google, and you still don't have a website, surely you are losing a great deal on sales and revenue. According to CNBC – American parents are spending $42 billion on early childcare education, and most of them are spending around $9000 every year for a single child for daycare needs.
If Parents are that ready to invest in daycare, do you think you can attract them to your center without a website?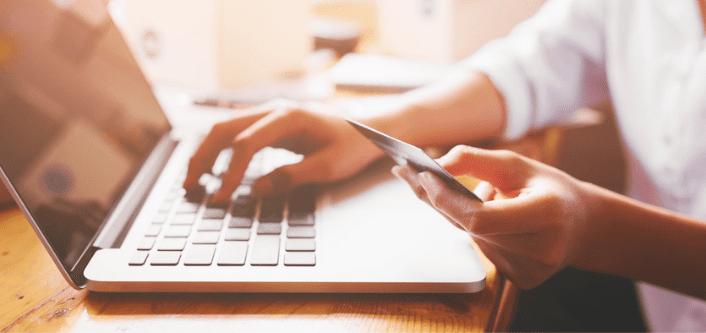 The marketing experts at WebFx have noted that – "Without an active web presence, a brand will suffer." We couldn't agree more as, without a website, you will limit yourself to showcase your services and promote your brand actively. Other than that, You cannot create an active engagement with parents and families.
Jessica, a mother of three years old and owner of Early Steps Daycare, says- " Word of mouth marketing was working fine for us until we switched to a website. More than the money, we couldn't fathom that for three years, we couldn't reach our clients – amounting to 47% increment."
Word of mouth marketing is a traditional approach that provides a limited scope for sales, whereas online marketing widens that zone. Modern consumers have different needs, and demands and a website of your own allows you to respond effectively to such consumers. A website widens your scope:
To develop a better content strategy for your business

To create a social media strategy

To advertise your services online

To offer a 24/7 customer support service
All these marketing steps help to boost your sales which is limited in traditional marketing. Your business sales prospect increases with the quality engagement you are creating on your website. Effective content creation helps you to create value for parents that will eventually increase your sales.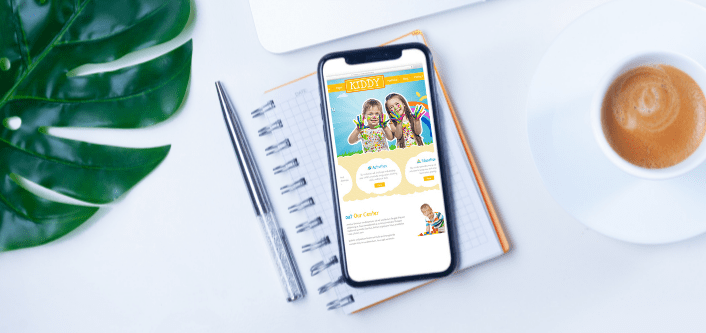 Marketing expert Rand Fishkin says – "Developing consumer insights is a crucial tool to build your brand." Having a website of your own will help you create consumer insights that will build your brand and boost your sales.
With analytic tools, you can measure your right customers – the right parents and their preferences. For example, your right customer, i.e., the right parents' prioritizes better nutrition and safety of their children over the curriculum. You can create better nutritional plans and provide a home-like environment to children that eventually win you more referrals from your existing parents. Not only that but the data you collect from your website can also:
Help you to create better social media content

It helps you to create the correct promotional offers

 helps to create better childcare programs
Every business aspires to provide the best to their customers and a website is the quickest way to achieve that. A proper SEO-optimized website also is your roadmap to generating leads and increase organic traffic to your website.
5. Increase your overall growth presence
A website is like your resume. It can tell others your whereabouts in a nutshell. Apart from being a crucial marketing tool for your business, a website fulfills the need for:
Providing necessary information to parents

Updating any existing information

Informing parents about any upcoming events

Providing customer service online

Effective advertisement
Childcare marketing experts are of the opinion that most daycare centers easily lose sales due to their unpreparedness to provide better support to parents. Confused parents who seek better guidance tend to have a lot many questions. If your website provides the solution for such customer's pain points – you are providing value to your's customer's time and effort.
A well-designed website enhances your customer's user experience that can result in you winning referrals from parents. In the long run, such happy parents can end up becoming your loyal customers and boost your childcare business.
Apart from providing better support, a website also is a means for better advertisement, and providing information like FAQs and introducing chatbots ensures effective communication. All these measures contribute to your brand's overall growth.
Need Help with Childcare Marketing?
At PREto3, we help childcare businesses promote their brand and attract more parents to their childcare centers. PREto3 has already helped many daycares and preschools build a result-driven digital marketing plan that drives traffic to their website. Start your free trial with PREto3 today!
Stay up to date on the latest company news from PREto3 and see what media outlets are saying about us